Meet the Executive Team
Greg Malcervelli, Vice President of Sales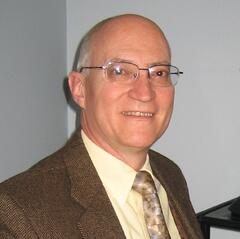 Greg Malcervelli is Vice-President of Sales at Wire & Plastic Machinery Corp.
Prior to joining Wire & Plastic Machinery in 2004, Mr. Malcervelli had a long carrier in the wire and cable machinery business, holding managerial positions which dealt with both technical and commercial aspects of wire drawing, stranding, cabling and extrusion machinery. Among them:
Project Engineer – M. Castellvi, Inc.
International Sales Manager – Ceeco Machinery Manufacturing Ltd. / Syncro Machine Co.
Vice-President International Sales – Videx Equipment Corp. / Viteck, Inc.
Mr. Malcervelli holds a degree in Industrial Engineering from the University of Buenos Aires, School of Engineering.
By being fluent in English, Spanish, Italian and Portuguese Mr. Malcervelli serves many of our international customers in their own languages.