Wire & Plastic Machinery Corp. has recently completed a solar system on the roof of its warehouse building located in Attleboro, MA. The project, which was funded fully via a partnership between Altus Power and Wire and Plastic, and installed by KRN Solar, will sell the electricity directly to National Grid in Rhode Island through a competitively awarded 15 year contract. All of the power generated by the system will be sold to National Grid who will in turn deliver the clean energy to its customers. Wire and Plastic will receive a clean energy system on their property as well as roof lease payments for the length of the contract.
The 498 kW system is composed of 2,128 solar panels and will produce approximately 625,000 kWh per year. The energy created will offset 328 metric tons of carbon dioxide emissions, which is the equivalent of the CO2 emissions from about 36,768 gallons of gasoline every year.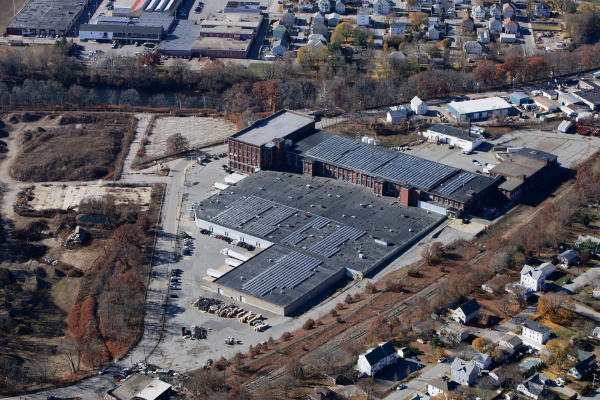 About Wire and Plastic Machinery Corporation
Wire and Plastic is a global equipment supplier offering high quality solutions for wire, cable and optical fiber manufacturing. They have a comprehensive selection of second-hand, reconditioned and new machines from the industry's most reputable manufacturers.
About Altus Power Management
Altus Power Management, LLC is an Old Greenwich, CT-based company that invests in, owns and manages clean energy projects. Its principals draw on their deep expertise in finance, construction, engineering and design to provide renewable energy and solar solutions to commercial and public sector clients. Visit www.altuspower.com for more information.
About KRN Solar
KRN installs high-quality commercial and residential solar power systems of all sizes and is certified for private, public, government, institution, education and industrial work. KRN prides itself on customer service as a top priority and employs a team of highly skilled professionals.