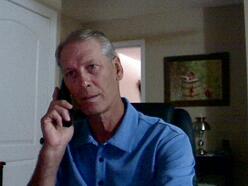 Robin Baringer joins Wire & Plastic Machinery Corp. as Warehouse Manager overseeing our 4 North Carolina facilities.
Robin has over thirty years of experience in the Wire and Fiber Cable Industry. He has worked throughout the Industry for, General Cable, Thermo-Electric Wire and Cable, Chester Cable, Remee Products, and O'Tech Corp.
His expertise includes, cable design, extrusion processes, braiding, fiber optic tight buffer and loose tube processing.
Robin has experience with Machine layouts, applications, installations and understands the global environment and technologies in today's competitive processes. Implementing the need for better production and maintaining a quality product.
Robin and Harry Haun will jointly manage our North Carolina operations and both will be available to meet with customers.
We are pleased to welcome Robin to the Wire & Plastic Machinery team!