Wire and Plastic Machinery Corporation will be present at several major Wire and Cable events in the next 2 weeks. We will highlight our everchanging inventory of over 30,000 pieces of 2nd hand wire and cable machinery located in 3 million square feet of warehouses across the USA.
Starting next Monday, Rahul Sachdev and Erik Macs will participate in the Wire China show in Shanghai, China. The show runs from September 26-29, 2016.
On Thursday, September 29, 2016, the Southeast Chapter of Wire Associaton International will hold its 15th annual Golf Outing (the "Vannais") in Conover, NC. Rick Narang and Robn Baringer will be present for this event.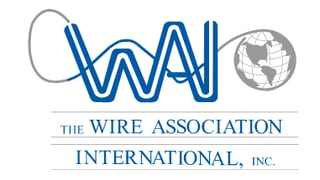 On October 3-5, 2016, the International Wire and Cable Symposium will hold its conference in Providence, RI. Rick Narang, Greg Malcervelli, Erik Macs, Denis Godin, Rishi Narang and Eshan Narang will all be present for this show.
Finally, the Wire & Cable India show will be held in Bombay, India from October 5-8, 2016. Rahul Sachdev (flying in from the Shanghai show) and David Forber will be holding court for this show.

We look forward to seeing all past, present and future customers and colleagues at all of these events.
Email to info@wireandplastic.com to get further information.