Wire & Plastic Machinery received an order for a fully reconditioned Davis-Standard 6" Thermatic III Rubber Extruder from one of our North American clients. Not only did the project call for a complete rebuild of the extruder, but also modification of the frame from 20:1 L/D to 15:1 L/D. As you can see, the extruder was in rough shape prior to sale and our engineers were able to restore the machine to like new condition.
The mechanical rebuilding process involved the following steps:
1. The extruder was completely dissasembled and steam cleaned
2. The gear box was inspected for wear and concentricity and rebuilt
3. All shaft bearings were replaced
5. The main bull gear was inspected and spun 180 degrees
6. A new 6" 15:1 extruder barrel with a bimetallic liner was sourced and installed
7. The head clamp was replaced
8. The powered strip roller feed section was rebuilt and all bearings and rollers replaced
9. New cast aluminum heaters were installed
10. The existing coolant tank was replaced with a new closed loop high effeciency cooling system
11. The barrel cooling heat exchanger system was replaced
12. All plumbing and circulation pumps were replaced with solenoids for all 3 barrel heater zones
13. A new 200 HP AC Vector Motor was installed
14. Installed cooling lines for the crosshead body/die from the existing water cooling systems
15. Provided plugs for power and thermocouples for the barrel zones, flange, crosshead, and die sections.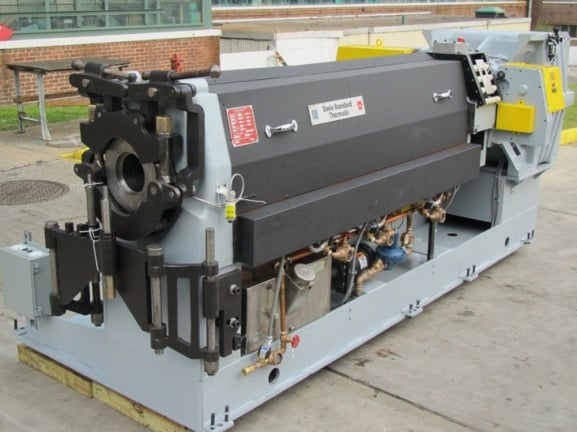 Before & After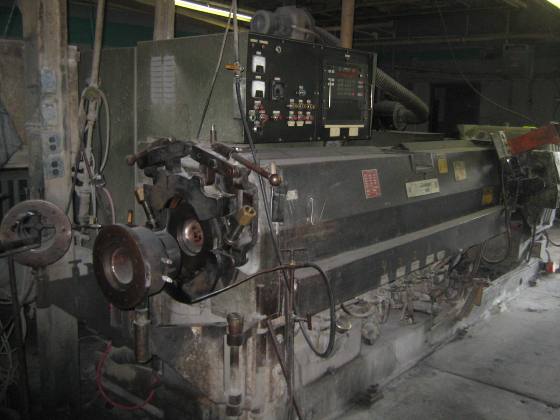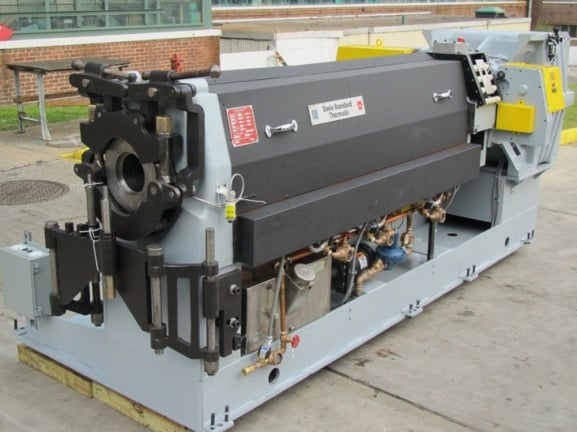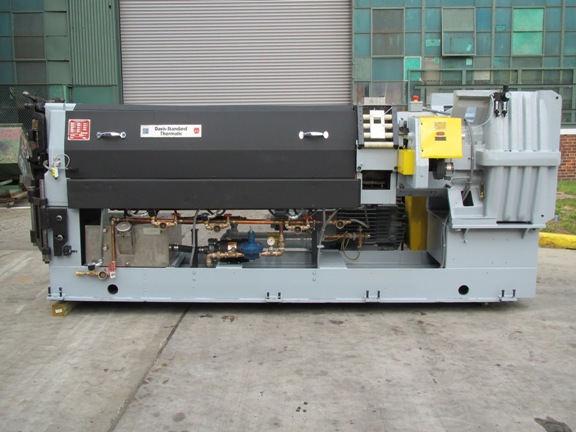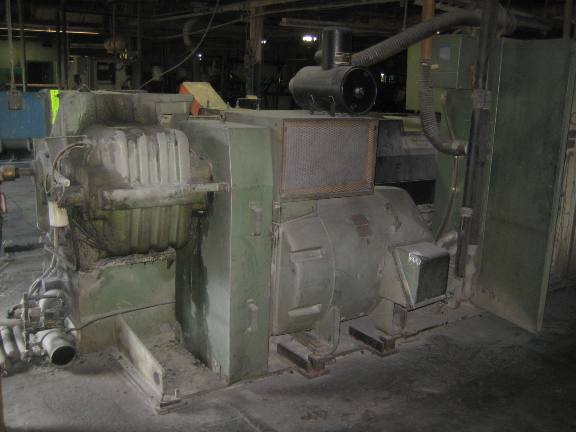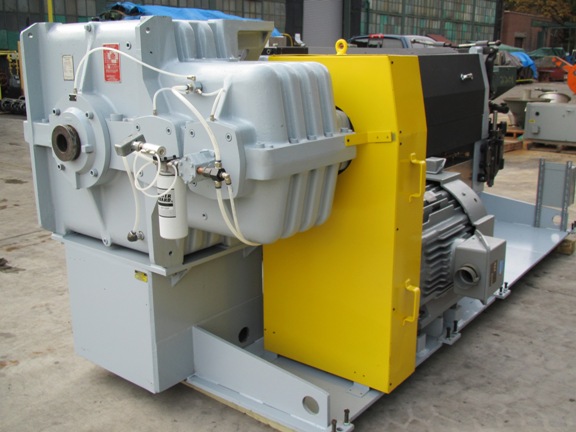 Other Pictures: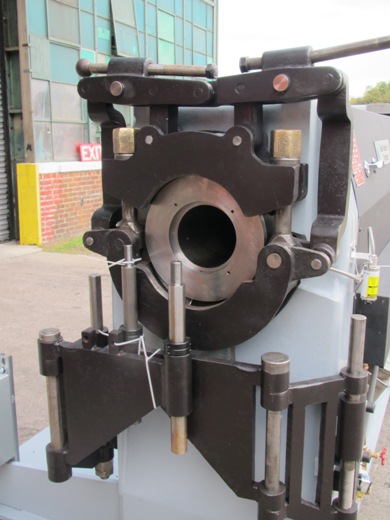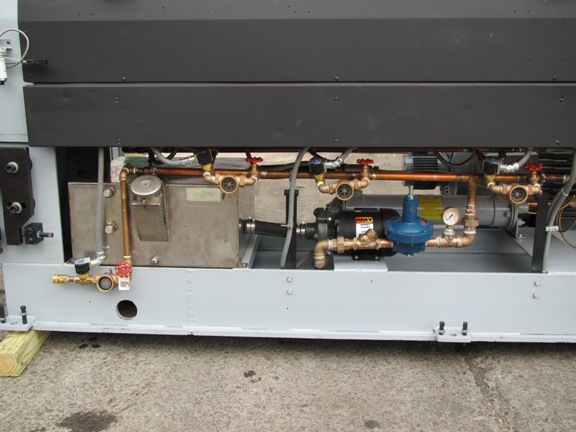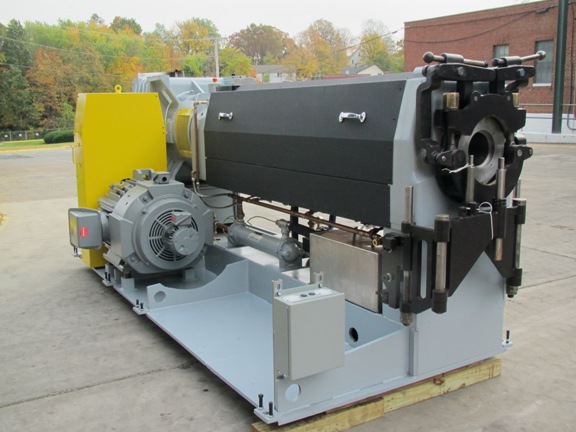 Most of the equipment we offer for sale can be reconditioned to customer specifications
Contact us today if you see a machine on our site that you would like to have cleaned, painted, upgraded, or completely rebuilt. Our engineering teams have over 25 years of experience in working on all types of wire, cable, and optical fiber equipment.