Wire & Plastic Machinery is pleased to announce the successful completion of a reconditioning project for a 24" Edmands 1+3 Bow Cabler with two in line concentric taping heads and an upgraded electrical package. This machine was fully rebuilt at our Bristol, CT facility and was commissioned at the customer site by our engineers.
Fully rebuilt mechanically:
All new bearings and belts
Installed new bows
Rebuilt Drive train components and and tranmission
Machine steam cleaned, primed and painted
Complete new Electrical pacakge with new logic:
New 15 HP AC vector duty Motor for the main machine
New 3 HP AC Vector Motor for each tape head
New 3 HP AC Vector Motor for dual capstan
New Drive control cabinet with through the door disconnect
All new wiring and logic
Separate operator console for line system functioning
The machine was fully tested and run in our shop with the customers product.
Before & After Pictures













Additional Reconditioned Pictures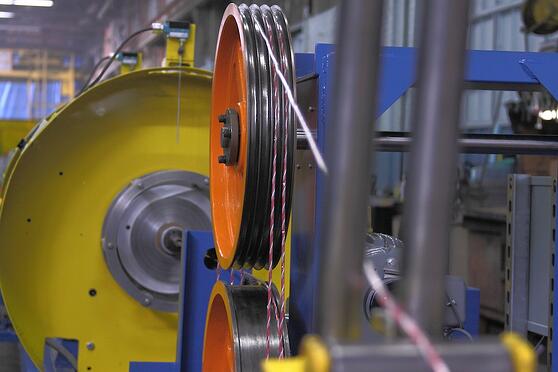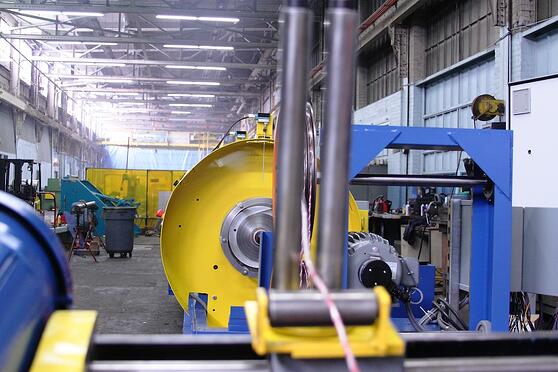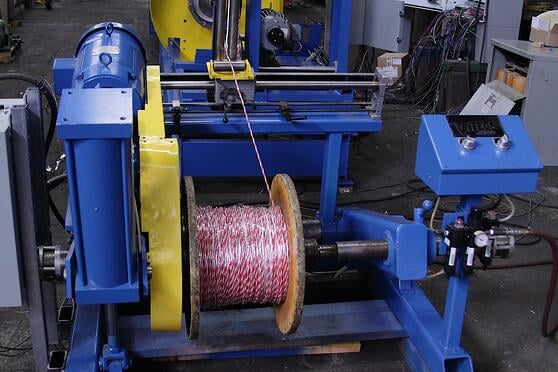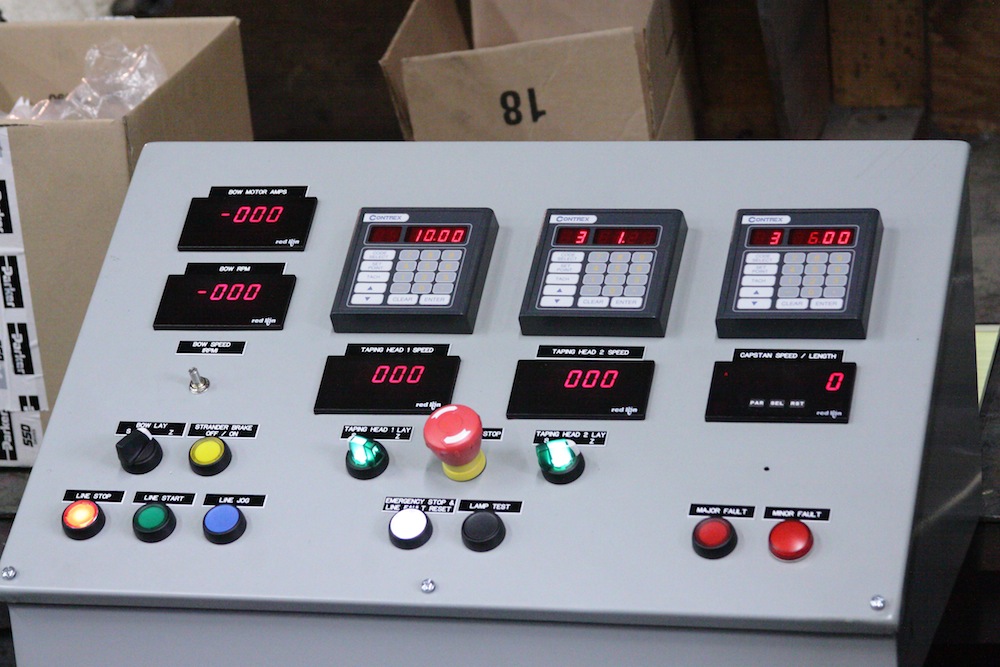 Project Specifications:
24" Edmands 1+3 Bow Twisting Machine
1000 RPM Maximum rotational speed
Suitable to twist from 4 x 20AWG - 4 x 10AWG
Three bay twister with shaft type cradles
Rope brake tensioning mechanism
Wood/ Fiber glass bows
12-Position filler head
Reel Dimensions:
24" (610 mm) flange diameter x 14" (355 mm) overall width
Two high speed concentric taping head for tape pads:
18" (450 mm) outside Diameter
3" (76mm) inside diamter
2" (50mm) thru Bore
Dual Wheel Capstan
4:1 Drive-all Transmission
Motor with drive and controls
Pneumatically operated dancer
36" Viteck Shaftless Take up
Single Air lift cylinder
Air Operated pintle for width adjustment
Uhing traverse
Wire & Plastic Machinery has extensive experience in reconditioning wire and cable equipment. and is able to rebuild almost all items in our inventory. We can provide prices for equipment in as-is condition, inspected, and fully reconditioned with new electrics.