Wire & Plastic Machinery Corp. has just acquired several late model machines that are in excellent condition and ready for immediate delivery. All machines can be offered in as-is condition, test run, cleaned, painted or completely reconditioned with new electronics. Click here to read more about our reconditioning capabilites. We are always looking for new opportunities to buy surplus equipment for cash or trade.
Setic Triple Twist Backtwister with Kinrei Twinners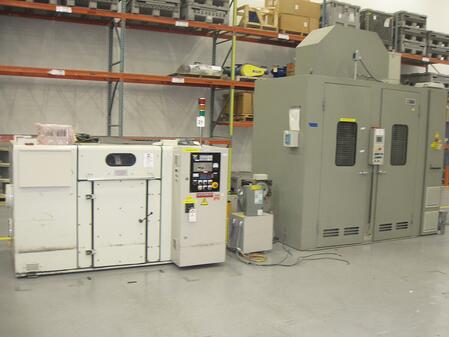 Model: DVDTT 560R
With Kinrei NB560 TWL Twinner
Year of Manufacture: 2005
3 Available
Learn More
Nokia-Maillefer / Niehoff Tandem Insulating Line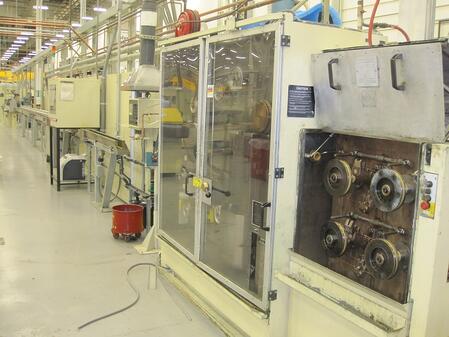 Line Direction: Right To Left
Niehoff MT200 Drawing Machine
60mm Nokia-Maillefer Extruder, 24:1 L/D
350mm Nokia-Maillefer Multipass Capstan
630mm Nokia-Maillefer EKP-63 Dual Reel Take-up
Learn More
Davis-Standard High Temperature Extrusion Line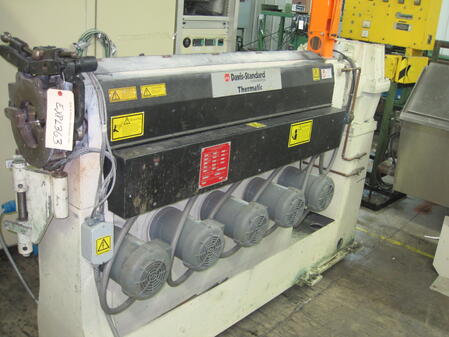 2" Davis-Standard Hi Temp Extruder, 30:1 L/D
14" Davis-Standard Multipass Capstan
24" Clipper PA-24 Dual Reel Take-up
Learn More
1m Nokia-Maillefer Dual Reel Take-up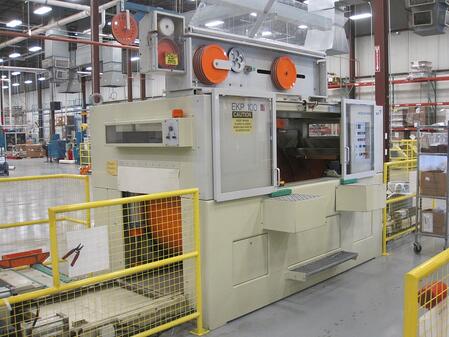 Model: EKP-100
2 Available
Learn More
1m MGS / Hall Dual Reel Take-up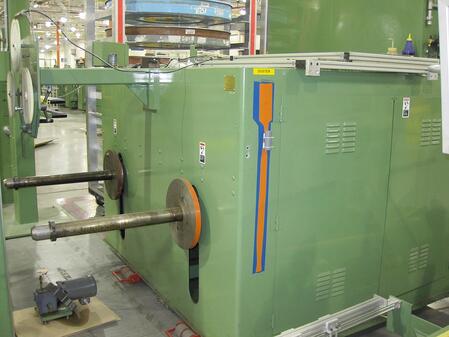 BRAND NEW
Parallel Axis Design, Shaft Type
15" Vertical Accumulator
Learn More
Niehoff Fine Wire Drawing Machine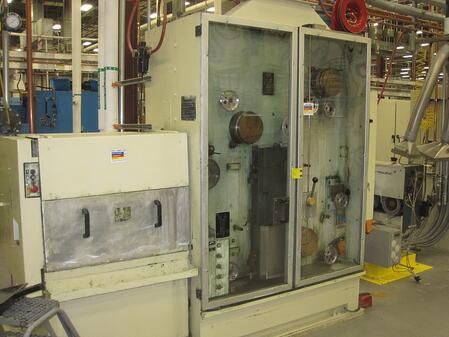 Line Direction: Left to Right
Model: MT-200
With Annealeer
Learn More
Please contact us today if you have any questions on the equipment listed above.