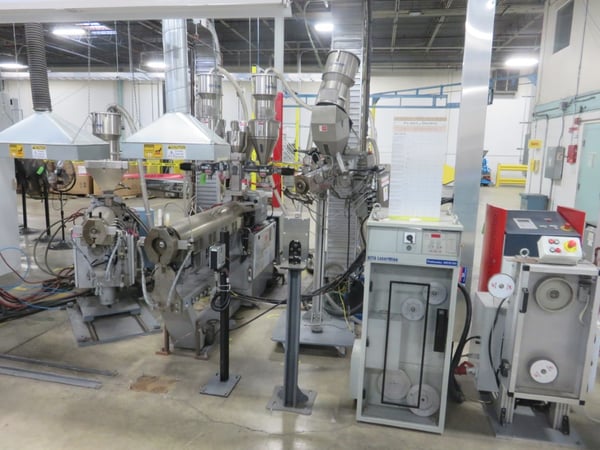 We are pleased to offer a variety of Cabling, Extrusion, Taping and Braiding equipment for immediate sale just acquired from a major Central Massachusetts Wire and Cable manufacturer. Most equipment is still installed and will be available to ship direct from current site.
Follow the Inventory Number Hyperlink on attached PDF file to see photos and further details. 2018-11-28WorcesterMaLiquidation
Call (860-583-4646) or email (info@wireandplastic.com) to get detailed quotations and/or to arrange onsite viewing.