Company News & Inventory Annoucements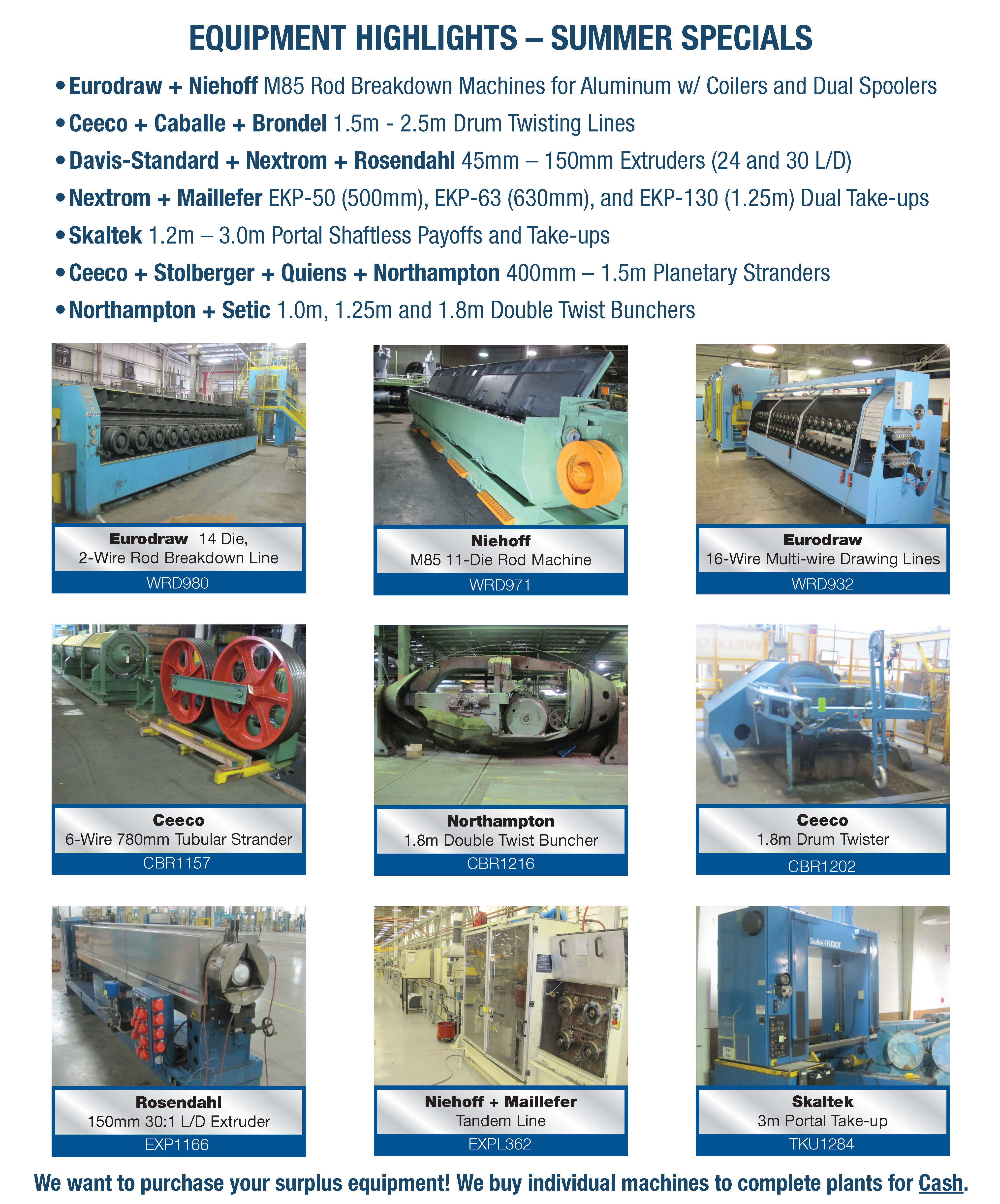 Wire & Plastic Machinery Corp. is pleased to offer the following Summer Specials on wire and cable equipment.
Read More
Tags: Eurodraw, Payoffs, Extruders, Niehoff, Ceeco, Drum Twister, Brondel, Nextrom, Caballe, Stolberger, Rod Breakdown, Planetary Stranders, Skaltek, Dual Take-up, Take-ups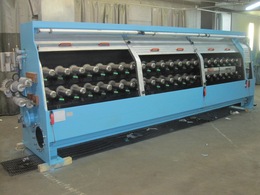 New Equipment in Stock for 2012!
Recently acquired machines - wire drawing, extrusion lines, rotating equipment,
tubular & sz stranders, drop coilers and more.
Wire & Plastic Machinery Corp. has over 20,000 machines in stock for all your wire, cable, and optical fiber manufacturing needs. All machines can be offered in as-is condition, test run, painted or completely reconditioned with new electronics. Contact us today to begin moving your projects forward in the new year!
Read More
Tags: Tubular Strander, SAMP, Rod Breakdown Line, Tensor, SZ Strander, Syncro, Nokia-Maillefer, Ceeco, Drum Twister, Bartell, Drop Coiler, Setic Triple Twist